Kartarpur: Pakistan Prime Minister Imran Khan and Punjab Chief Minister Amarinder Singh have met each other during the inauguration of the historic Kartarpur corridor. The two people traveled on the same bus to Kartarpur Sahib, and what the two were talking about during this short time has intrigued the public.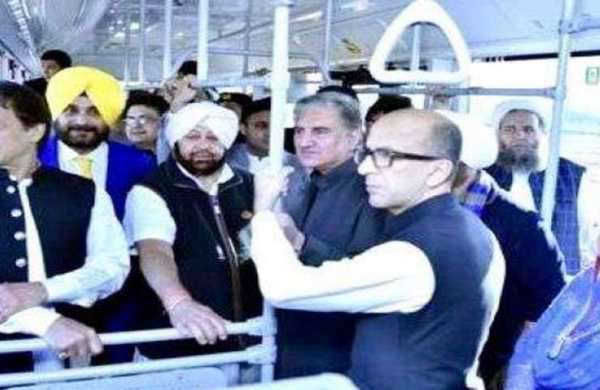 Cricket and generally every Indian and Pakistani has a kind of emotional bond. However, the bus has a close relationship with the Amarinder Singh and Imran Khan family. The two have traveled together, though they have never met in person before.
Amarinder Singh said Imran Khan had seen Imran Khan in the cricket court in a short time. However, the chief minister remembers having a deep emotional connection with cricket.
Amarinder said Imran Khan played cricket with Uncle Jahangir Khan, Patiala, Mohammad Nisar, Lala Amarnath, Vegir Amar Singh, Wazir Ali, Amir Ali.
Amarinder Singh shares with cricketer Imran some information about the seven players in the India and Patiala team led by Amarinder and Maharaja Yadavinder Singh in 1934-35.
The journey was less than five minutes. However, cricket needs to be thanked for eliminating the discontent between the two leaders. Earlier, the delegation headed by Amarinder Singh was drawn up by Imran Khan and Pakistan's Foreign Minister.
Amarinder Singh expressed confidence that this unique power for cricket would one day resolve differences between India and Pakistan, and that the Kartar Pura corridor would serve as a sporting ground between the two countries.
What was the talk of Amarinder Singh and Imran Khan on the bus to Kartarpur Sahib?
Reviewed by
ismail attar
on
November 10, 2019
Rating: